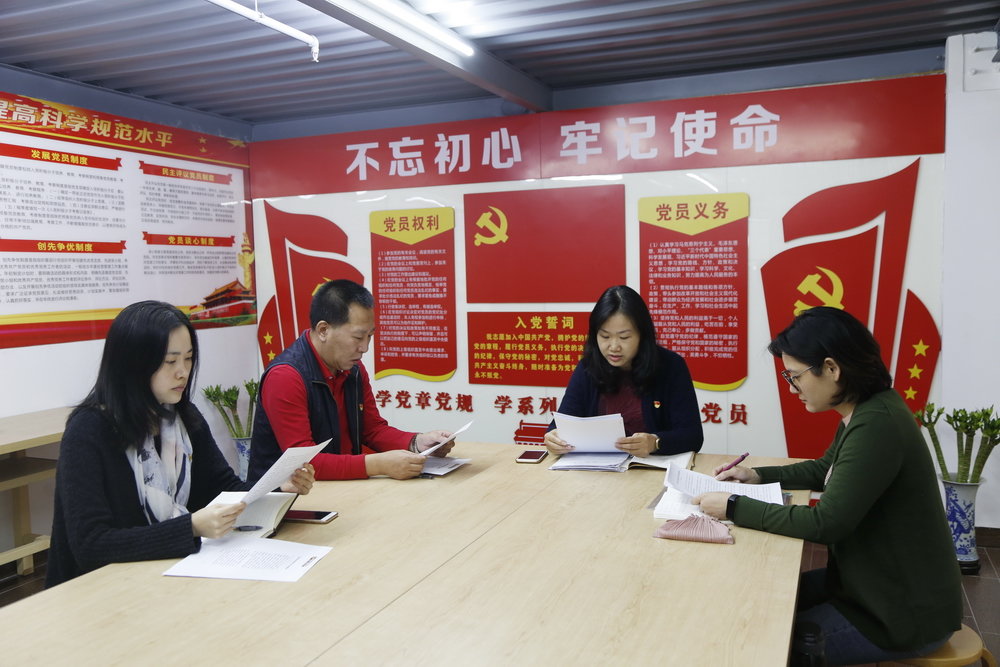 In 2019 January 28th,part branch secretary Ms.Linfan held the first party branch meeting of 2019. At the meeting, museum's party member studied the implementation documents from Shenzhen Working committee and the meaning of holding the activities as well as the next move of it.
Based on the guide of the Three meets a class of Shenzhen Working committee,museum's party member also leaned the important remarks by president Xi jinping while he inspecting Guangdong, as well as of the 40th anniversary of reform and opening up, and of the 40th anniversary of the publication of Message to Compatriots in Taiwan and the crucial instructions for Shenzhen. Each party member shared their opinions and feeling after that.
Ms.Lin put the emphasis on the duty of being a party member as well as cadre of the United Front Work Department several times,and the responsibility of leading other museum's cadres to participate in party construction activities. Although, the percentage of the party member of the whole museum cadres is relatively low now, museum part branch hopes that in 2019, the party branch construction would be more active as well as there would be more new party members in the museum.