From September 28 to 30, the Communist Party of China (CPC) branch of He Xiangning Art Museum organized a 3-day party-building tour – an extension to party branch activities – to Jinggang Mountains for all the party officials, with the main purposes of paying respect to the mecca of revolution, commemorating revolutionary martyrs and studying the ethos of Jinggang Mountains. It was also aimed to help party members gain a good command of the party constitution, party regulations, and related major policy addresses and to meet party standards, enhance their party consciousness, and boost their political accomplishment and standing.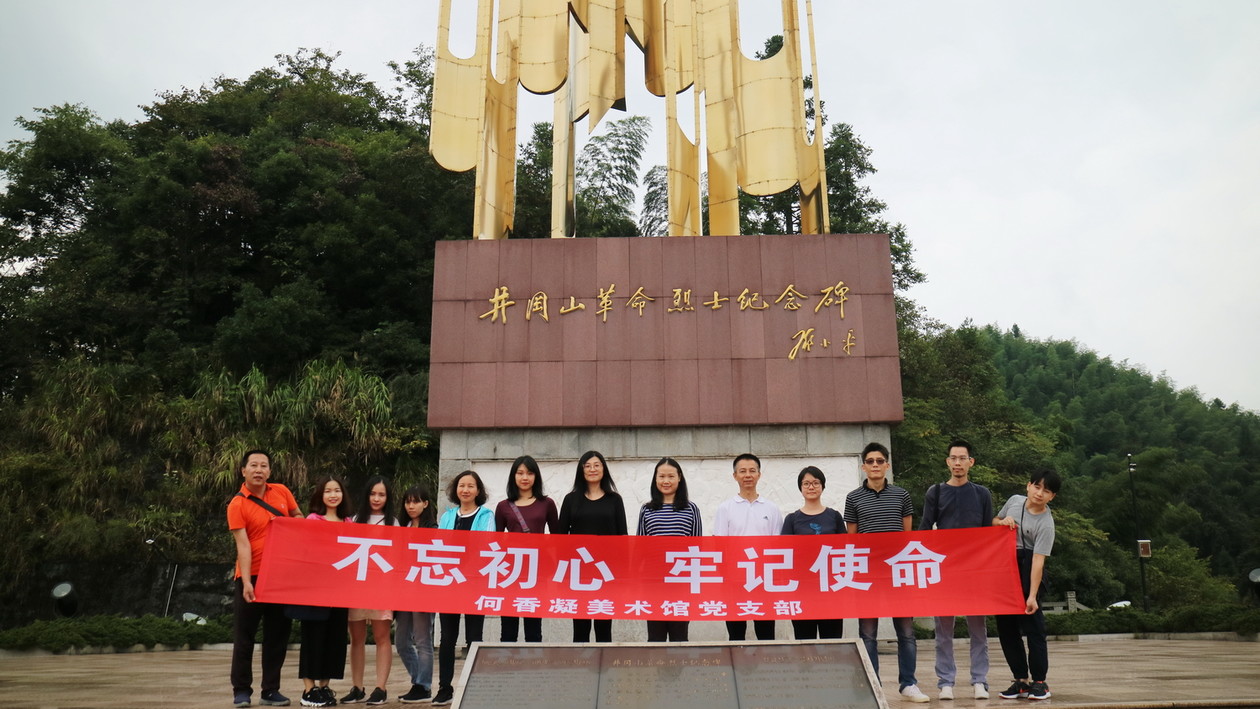 The museum group first arrived at the Martyrs Mausoleum of Jinggang Mountains and expressed condolences to the martyrs of revolution in the Condolence Hall and learnt about the heroic deeds and revolutionary spirit of the martyrs who sacrificed themselves during the Jinggang Mountains revolutionary fight. On the next day, they went to the site of Huangyangjie, where the Battle of Defending Huangyangjie was fought, and visited successively the Huangyangjie sentry, Monument of Victory, sentry fortifications, barracks and other historic sites, experiencing the arduous living environment and unyielding revolutionary spirit of the late forefathers during the Jinggang Mountains revolution. In the Revolution Museum, helped by the museum guide, the visiting officials more systematically appreciated the revolutionary acts in Jinggang Mountains and realized that its fame as the "Foremost Mountain" is earned not by its high altitude or resources, but the great revolutionary pioneers who dedicated their lives to the cause of revolution during the stirring years of Chinese revolution. Thanks to their efforts, the sparks of Chinese revolution were finally turned into the flames of revolution that swept through the Chinese nation.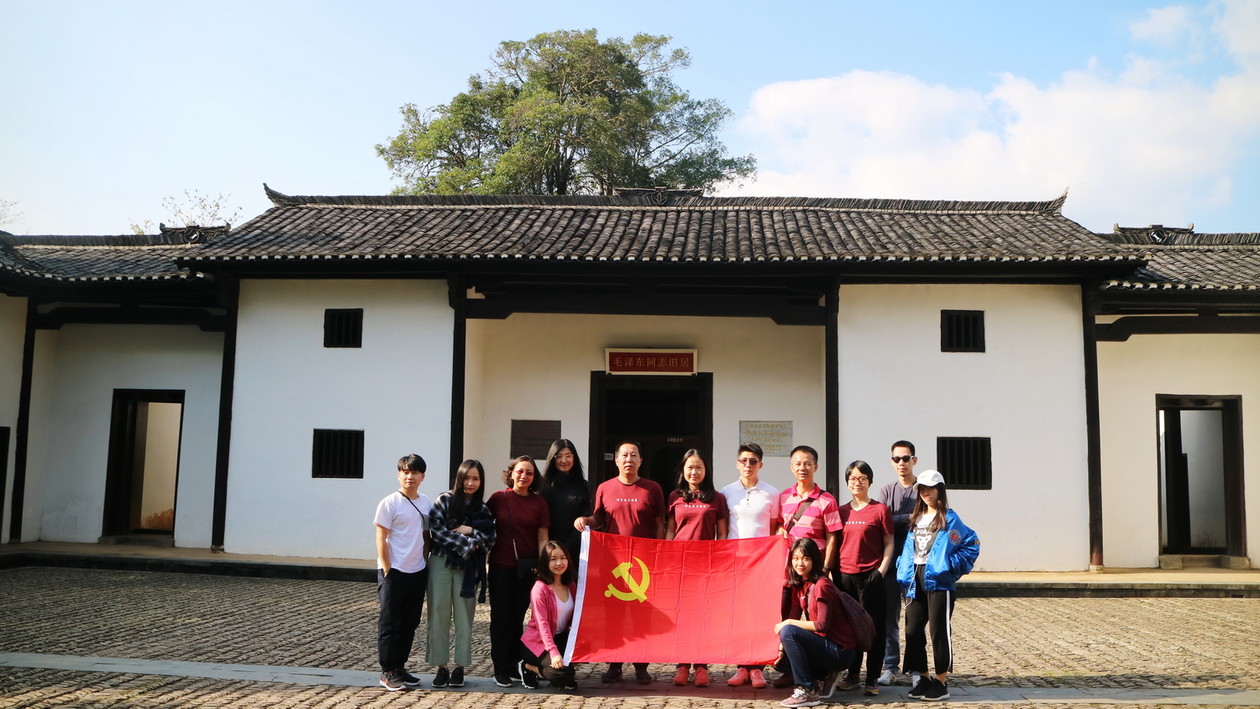 Through the itinerary of visiting the Martyrs Mausoleum of Jinggang Mountains, the Revolution Museum, the former residence of Chairman Mao and site of Huangyangjie, learning the sensational stories of the revolutionary fight of Jinggang Mountains and following the tracks of the Red Army, the museum party officials were deeply moved by the revolutionary history and unyielding spirit of the older generation of proletariat revolutionaries in Jinggang Mountains by having a more insightful knowledge of this part of history. During this field trip, the CPC party members were educated in how we practice the principle of Three Stricts and Three Earnests and improved their party consciousness, while other non-party officials had a better knowledge of the party history and were more politically and ideologically elevated. The trip also saw more exchanges between party and non-party members, building up greater cohesion.