During the exhibition SCENE UNSEEN IN THE SUBTROPICS CONTEMPORARY DEGISN FROM DANMARK,FINLAND,NORWAY AND SWEDEN, the consul general Stale Torstein Risa and the staff of The Norwegian Consulate General in Guangzhou came to He Xiangning Art museum and visited the exhibition. Fanning,the head of office,Linfan the deputy head of office,Yi Donghua, the head of research department,Yu Xiangzhi, the head of exhibition department,Luo Siying,the head of public education department showed them a warm welcome and made a brief introduction about museum's history and the orientation. Conceiving the further opportunity of collaboration, the two sides wished there would be more chances to held more exhibitions together in the future.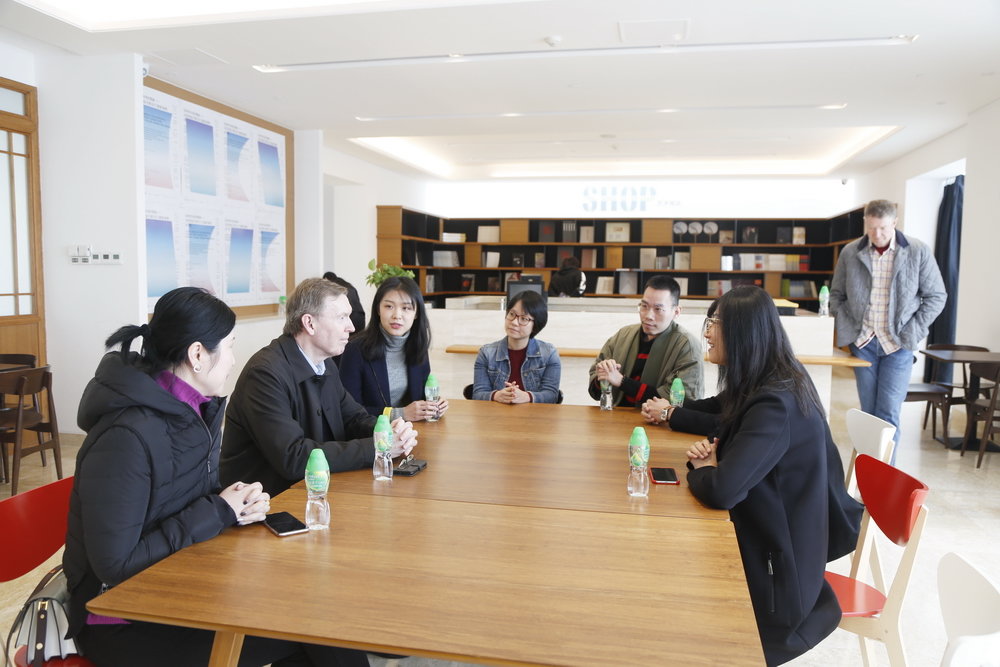 While walking around the exhibition hall, both sides had an interesting discussion about the latest development of Nordic design. Abstracted by the exhibited artworks, Mr.Stale Torstein Risa showed his interest and asked carefully about the meaning or background story of the exhibits for several times.Meanwhile, our museum's directors also learned a lot about the Nordic tradition and their design conception form these discussions.
At the end of the visit, both sides took a group photo for memorial.And we gave them the painting album as souvenir.The visit of The Norwegian Consulate General in Guangzhou this time boosts the connection between He Xiangning Art Museum and foreign Consulate General which might contribute a brighter future for Museum career, especially in the area of international modern art design.