On July 9, the museum organized a "home-returning" visit to Liao Zhongkai & He Xiangning Memorial Museum and their former residence. Led by Le Zhengwei, Executive Deputy Director, and Cai Xianliang, Deputy Director, all the museums staff travelled to Guangzhou to visit the former residence of He Xiangning with the aim of furthering their knowledge of He as both an artist and revolutionary.
They first visited the Monument of Liao Zhongkai on the campus of Zhongkai University of Agriculture and Engineering to commemorate this great revolutionary leader whose entire life was devoted to the Chinese nation. Warmly greeted by Cai Ruiyan, Director of the Liao Zhongkai & He Xiangning Memorial Museum, they were then accompanied by the museum guide to immerse themselves in the photos, cultural relics, materials, poems and paintings to acquaint themselves fully with the revolutionary activities of Liao Zhongkai and He Xiangning in different periods as well as stories of their legendary romance, and efforts of seeking salvation from the West together with Sun Yat-sen and encouraging Chinese people in the anti-imperialism and anti-feudal movement. All museum staff were deeply affected by their revolutionary spirit when combating Chinese and international reactionary forces for national independence and their noble mind of dedicating their entire life to the founding of new China.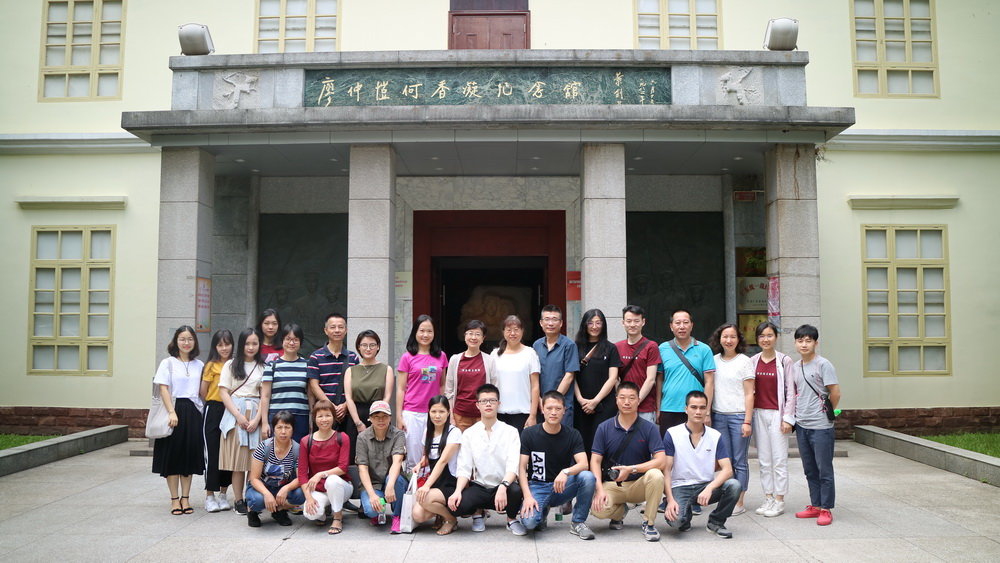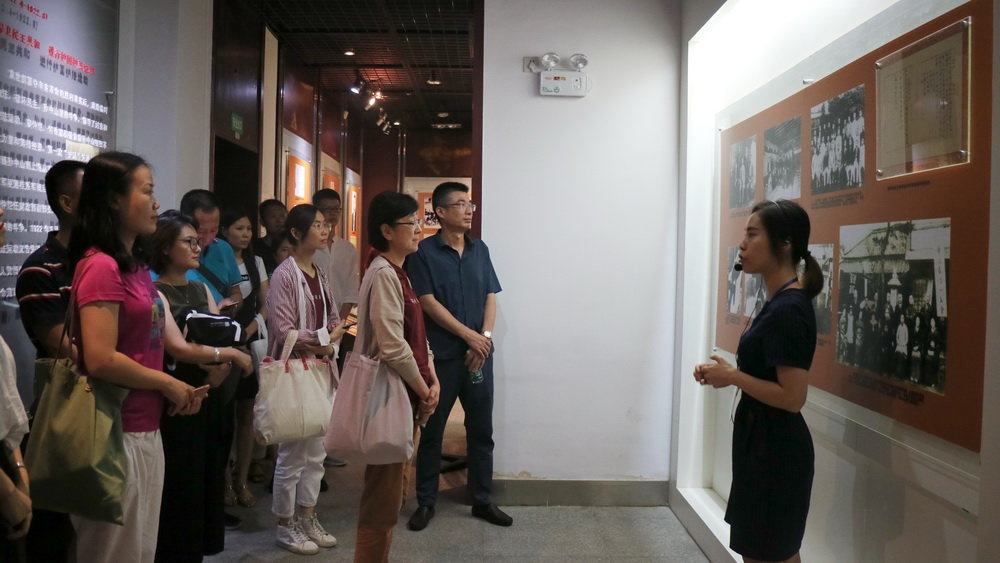 After that, all museum staff visited Shuangqing Lou (Double Purity House), the former residence of Liao and He, who lived here from 1897 to 1920. Now listed as a heritage site under protection of Guangzhou, it is not open to public. We could only recall the scene when the famed couple admired the full moon and read books by the window. What a great image of two loving life partners under rays of pure moonlight!
The visit to He's former residence drew a clearer picture and a deeper sense for all the museum staff of He's eventful life. We shall remember history and stay true to our founding mission, effectively improve our self-discipline in our work and life, and inherit and carry forward the spirit and fine tradition of revolutionary predecessors.